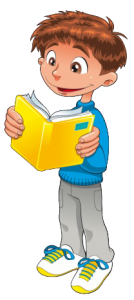 What you'll get:
After KIDIBOT approves your quiz, you get an instant bonus.
You'll get the bonus EACH TIME another kid will solve your quiz. For ever!
Our gratitude and the gratitude of all the hero-kids in the world that will do your quiz.
The merit recognition on the quiz page (You'll appear as the quiz author)
If you create at least 5 quizzes, you'll receive a diploma from StartEvo Association, as volunteer.
Maybe other surprises 🙂
Quizzes Rules:
Your quiz must have 1-10 questions, with 4 answers, of which one to be correct. More questions = more bonus points 🙂
It can cover any topic you want: Math, Books you've read, English, Physics, Geography, Biology, Astronomy, Science, IQ, EQ, etc..
To be correct written. It takes approx. 10 minutes to create a quiz and become famous for ever :)!
To be sure that your quiz is not already on the platform. Kidibot does not want duplicate quizzes.
Be sure you fill in all the fields.
If you have questions, please contact me at hello@kidibot.com